Reliable Services from the Top Plumber in Fredericksburg, VA
You may not know where to begin when faced with a plumbing problem at your residence, but we here at ALCO HVAC know exactly what needs to be done. We have decades of professional expertise, and no plumbing task is too big or too small for us to manage effectively. Consult a local plumber in Fredericksburg, VA, and nearby areas from our team today!
We're Local Water Heater Repair Experts
Regardless of the age or condition of your traditional or tankless water heater, we offer professional water heater repair services to keep the hot water you need for cleaning and bathing in ample supply.
Trust Us for Plumbing Inspections and Maintenance
Our all-encompassing range of services includes conducting inspections to track down leaks, locate damage and gauge the general condition of a home's plumbing system. We're also prepared to perform repair and maintenance work to address any problems that our inspections uncover.
Professional Garbage Disposal Installation and Repairs
If your kitchen's garbage disposal is jammed, broken or just not operating as it should, our team can diagnose and repair the problem right away. We're also capable of installing all-new garbage disposals and replacing existing units.
We Keep Well Pumps Functioning Smoothly
No one wants to be without water due to a well pump failure, and we'll furnish speedy repairs to prevent this problem from happening to you. Pump replacement and installation are other services that we're qualified to provide.
Let Us Handle Your Sump Pump Services
If you have a sump pump in your basement or crawl space, you're sure to eventually need our professional sump pump services. Our plumbing company is equipped to take care of cleaning, maintenance, repairs, and installation of all types of sump pump systems.
Providing Sewage Ejector Pump Installation and Maintenance
Ejector pumps are critical for keeping sewage moving through the collection system. For a new ejector pump or help with an existing pump, turn to our dedicated team.
No Drain Cleaning Job is too Tough for Us to Manage
Whether your drains are blocked by built-up food, grease, plant roots or any other material, our professional drain cleaning services can get things moving once again.
We Tackle Water Line Repairs of All Sizes
A damaged water line can result in thousands of gallons of wasted water and serious property damage. Our personnel is more than prepared to make the necessary fixes to head off this alarming problem.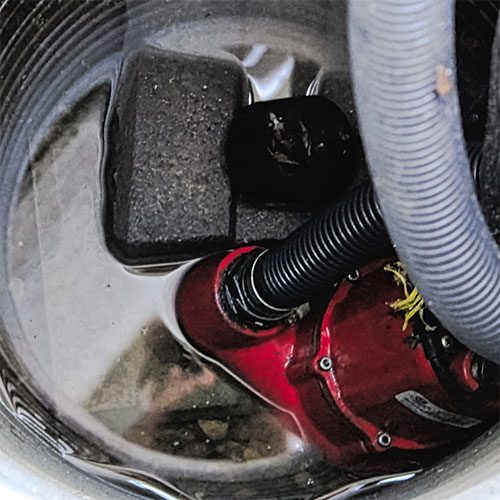 Comprehensive Leak Detection and Repairs
Our pipe leak detection and restoration services are aimed at preventing emergency plumbing situations and damage to furnishings and other property.
Reasons to Call in a Professional When You Need Plumbing Help
Haphazard installation work and bungled repairs can lead to bigger problems and may even contribute to serious water damage. You can rely on us to take care of maintenance and plumbing repairs in a timely manner and to utilize only industry-approved methods and parts on every installation project.
Frequently Asked Questions
What types of plumbing problems should be considered emergencies?

Any situation that involves an electrical short, a fire hazard, or uncontrolled water or gas leakage needs to be addressed right away.

My water meter is registering usage even with all the faucets and fixtures turned off. Is this a problem?

It's possible that there's a water leak somewhere on your property that would benefit from our speedy plumbing services.

Can you help me switch from an old-fashioned water heater to a tankless system?

Our team is fully qualified and capable of providing this service for you.
In Need of High-Quality Plumbing Solutions?
You won't go wrong by trusting ALCO HVAC when you need the help of a plumber in Fredericksburg, VA. Call us or fill out the form for an appointment today.