The Experts for AC Installation and Replacement in Fredericksburg, VA
Every AC installation and replacement in Fredericksburg, VA, and the surrounding areas is no time to go it alone. The team here at ALCO HVAC has considerable expertise when it comes to installing all types of residential air conditioning systems, and we're pleased to serve a local coverage area.
We're standing by to help you select the right AC system for your property and then provide the necessary installation and set-up work to ensure years of efficient operation. For reliable air conditioning services, contact the team that leads the way in the area.
Signs That You Might Need AC Installation or Replacement
If you're tired of dealing with window units or you've been doing without any type of cooling system at all, an AC installation is sure to appeal to you. Our replacement services will also come in handy if you have an existing system at your home that can no longer keep up with demand or that has started having other serious operational problems.
Common Issues That Our Services Address
An AC replacement is often necessary when a property is expanded to add more space or when its heat load increases due to the removal of trees that once provided protective shade. It's also necessary to install a new system to replace an older unit that has become outdated or that has started experiencing frequent breakdowns.
Important Factors to Consider When Selecting a New AC
When helping you pick out a new or replacement air conditioning unit, our team will consider the size and layout of your property, the heat load that your roof is subjected to, and the amount of money that you're comfortable spending for AC installation services. We will then offer you as many suitable options as possible so that you can select the one that's right for you.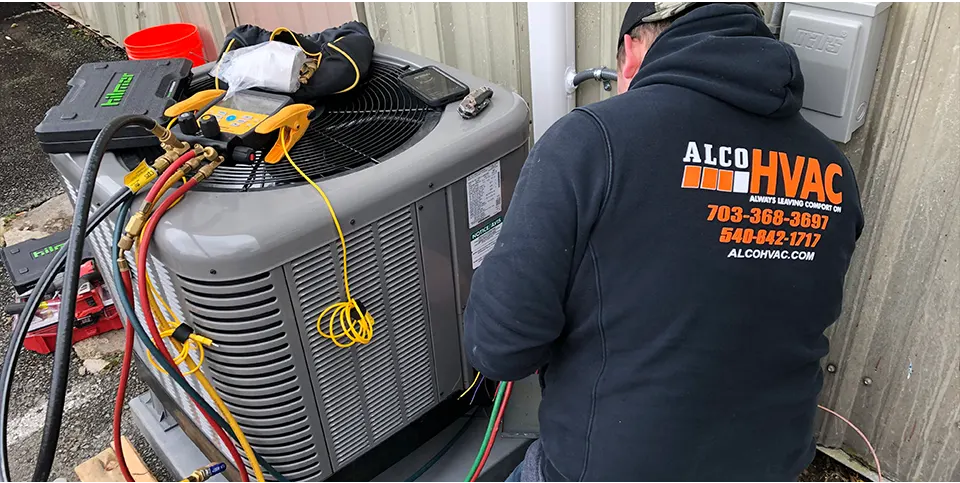 Why Choose Our Expert Team?
Our dedicated HVAC contractor strives to build quality into everything we do. We only utilize new, premium parts from reputable suppliers, and we employ modern installation and repair practices, whether we're tackling a major central AC installation project or making a minor AC system tune-up. We also work quickly to get the job done, but we never cut corners to save a little time.
FAQs About AC Installation and Replacement
What types of AC systems does your company install?

I think my system is due for replacement, but it was initially put in by a different company. Can you help?

Our AC installation company is always willing to maintain, repair, and replace AC systems regardless of who the original installer was.

Will my new or replacement system come with any warranties or guarantees?

Most new products are covered by a manufacturer's warranty for a specified period of time. We also furnish a complete satisfaction guarantee on all our work.
Maximize Your New Cooling System With Our Services
If you're in need of professional AC installation and replacement in Fredericksburg, VA, don't hesitate to contact ALCO HVAC today. Call us or fill out the form to request an on-site consultation with a member of our knowledgeable staff. We also offer: