Timely, Reliable AC Repair in Fredericksburg, VA
Whether your air conditioning system has broken down unexpectedly or is experiencing ongoing problems that prevent it from operating to its full potential, you certainly don't want to wait around for days to have it repaired. We here at ALCO HVAC are committed to providing speedy AC repair in Fredericksburg, VA, and nearby areas to get systems of all ages running again in next to no time, and you can turn to our established local company with confidence and peace of mind.
Common AC Problems That We Resolve
Our crew is prepared to fix external unit damage, broken fans, problematic thermostats, insufficient coolant levels, and a host of other issues that can affect all types of cooling systems. Our central AC repair work also includes taking care of faulty ducts to restore proper airflow throughout the property.
Our Proven AC Repair Process
Upon arriving at your location, we'll fully evaluate the damage so that we can map out which among our AC repair services can best address the entire scope of the work. We'll then gather all the supplies that we need, obtain the required repair parts and complete the project as quickly as possible. We'll finish by cleaning up our work area, testing out the newly repaired components, and seeking out your feedback before we depart.
Our personnel offers a highly sought-after combination of honesty, professionalism, and dedication that our past and current clients have truly appreciated. We'll start off your project with a complete estimate for the work that we'll follow as closely as possible. We'll also go the extra mile to use premium parts and equipment during all our air conditioning services.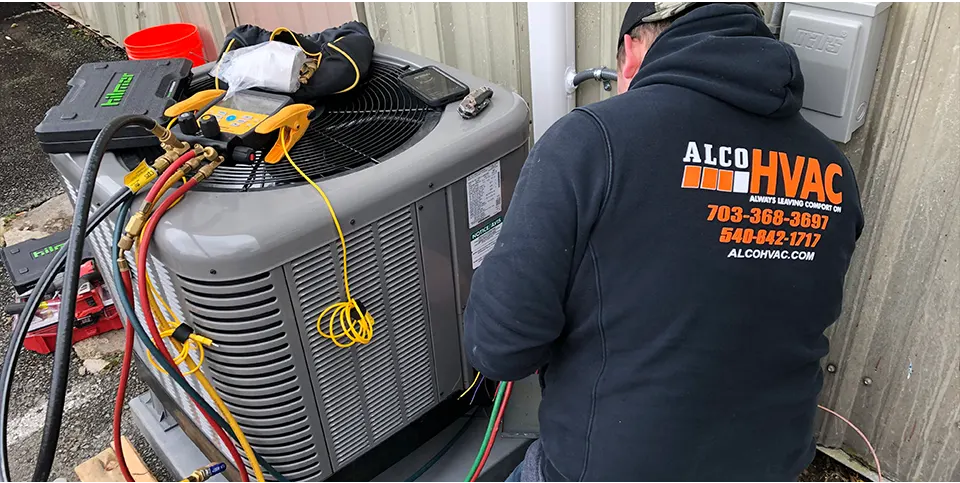 Common AC Emergencies You May Encounter
If your AC ever goes out in the extreme summer heat, you're likely to consider that a major emergency. Other emergency AC repair situations that require our immediate attention are electrical short-outs, damage caused by falling debris, noisy unit operation, and clogged drainage lines that allow water to back up into the surrounding area.
Frequently Asked Questions
I'd like to try and save money by handling some AC repair services on my own. Is there anything that a DIYer like me can do?

Our AC repair company will gladly show you how to replace your system's filter and look for damage to the exterior unit, but any hands-on repair work should be left up to our trained and experienced technicians.

Does your expertise include providing ductless mini split AC repair services?

We have a working familiarity with most brands of ductless cooling units and are prepared to furnish scheduled and unscheduled repairs to these types of systems.

Do you have replacement parts in stock or will the repair parts that my system needs have to be ordered?

We do our best to stock as many replacement parts as possible. In some cases, however, ordering specific components from a system manufacturer or parts supplier will be necessary.
Worry No More About Air Conditioning Issues
Your search for high-quality AC repair in Fredericksburg, VA, will be over with one call to ALCO HVAC. Contact us at the first sign of AC problems to request an appointment right away. We also provide: