An HVAC and Plumbing Company in Fredericksburg, VA, That You Can Trust
Need the assistance of an HVAC and plumbing company in Fredericksburg, VA? ALCO HVAC is just a phone call away. We are trained to handle almost any task related to your home's HVAC and plumbing systems, and we back up our work with a complete satisfaction guarantee every time.
Why Professional Plumbing Services Are Important
You definitely don't want to leave your critical residential plumbing tasks in the hands of inexperienced personnel. Serious property damage can result from unskilled work, so it's best to turn to our knowledgeable crew for all types of plumbing services.
Commonly Encountered HVAC Problems
A few of the most common HVAC issues our HVAC contractor can address are malfunctioning thermostats, damaged ductwork, dirty coils, and low coolant. We're equipped to resolve these and most other AC problems in next to no time.
An Introduction to Our Expert Services
We're the crew to rely on when you need help with any of these matters: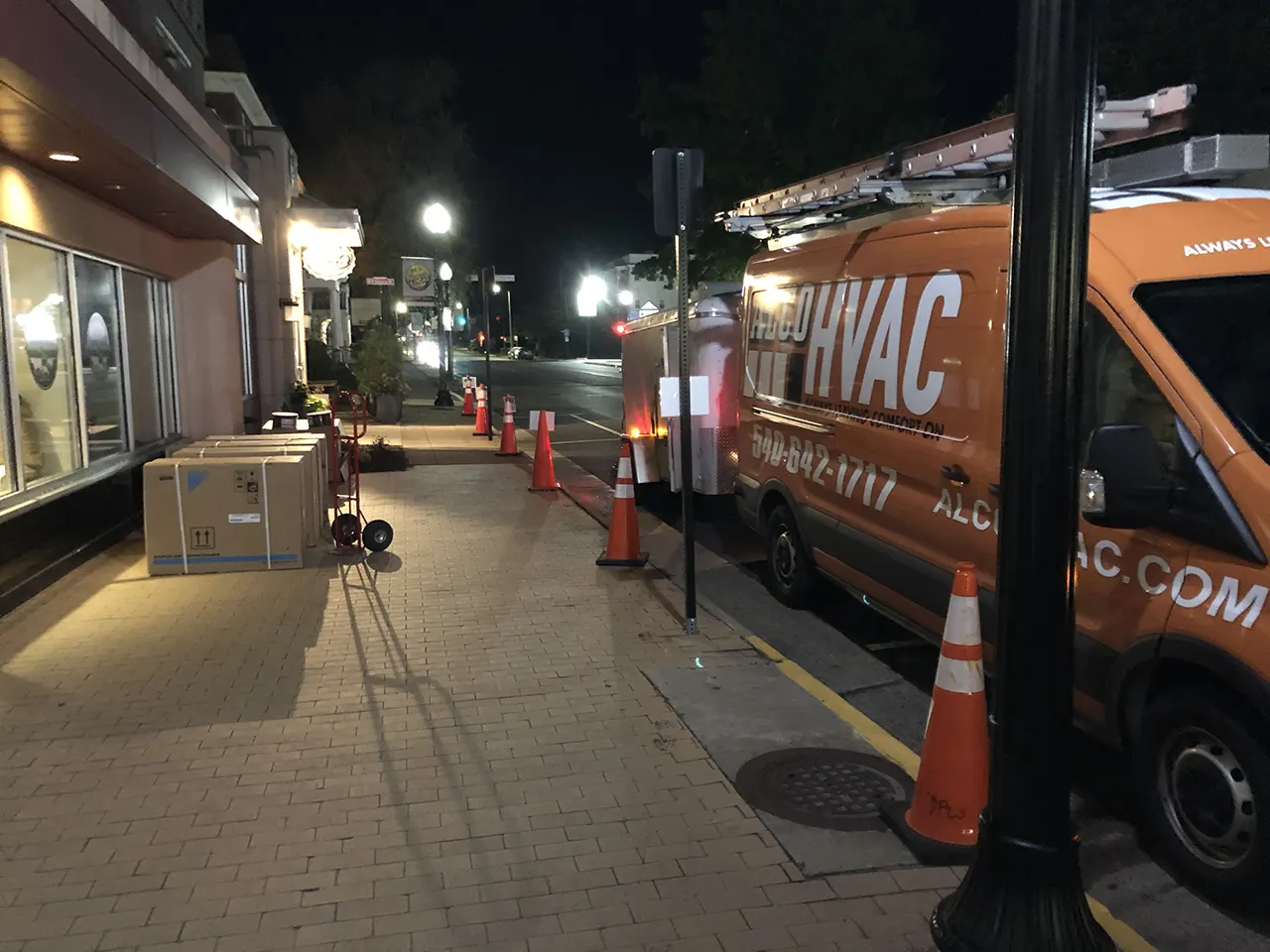 Whether you need an initial furnace installation in a brand-new home or want to upgrade your existing heating capabilities with a new unit, our crew is ready to oblige.
Routine inspection and tune-ups for all types of heating systems are other services that our trained personnel are equipped to provide.
Why Do Business With Our Local Plumbing and HVAC Team?
You won't have to be concerned about receiving second-rate work or inattentive service from our personnel because we put the needs of the customer first and foremost. Our team comes equipped with 26 years of experience. We also offer flexible scheduling options, detailed estimates, great financing options, and speedy turnaround that you're sure to love.
Look No Further Than The Best That The Burg Has To Offer
Your search for an established, reputable HVAC and plumbing company in Fredericksburg, VA will be over as soon as you discover ALCO HVAC. Contact us for an on-site consultation with a member of our team today.