An HVAC and Plumbing Service Provider in Fredericksburg, VA, and Other Areas We Serve
When you need an HVAC and plumbing service provider in Fredericksburg, VA, or a nearby area, you can depend on the team at ALCO HVAC. Our work comes highly recommended by our past and current clientele, and we look forward to the opportunity to earn your business and your trust.
Our HVAC and plumbing company serves residents in:
The Importance of Our Professional HVAC Work
No one wants to endure extreme summer or winter weather without adequate climate control. Our HVAC services are aimed at keeping your home's heating and cooling systems running smoothly all year round.
Common Plumbing Problems We Encounter
Our crew is frequently called on to fix leaking pipes, replace damaged fixtures, clean out backed-up drains, and service water heaters. We're also capable of repiping entire homes to upgrade plumbing that has become too outdated to repair. Rest assured that we have what it takes to get the job done when it comes to professional plumbing services in the local area.
We Excel at All These Tasks
Our team's specializations include:
Furnace installation, overhauls, and replacement should only be entrusted to licensed professionals like the members of our staff.
All sizes and brands of furnaces and heat pumps benefit from periodic cleaning, inspection, and servicing, and our team is qualified to manage all these tasks for you.
The Only Plumbing and HVAC Crew You'll Ever Need
We possess a wealth of industry knowledge as well as all the tools and equipment that it takes to perform a wide range of services. We'll also accommodate your schedule when setting up appointments with an HVAC specialist or plumber in Fredericksburg, VA. We will provide you with a detailed estimate before any project begins. We even offer financing options!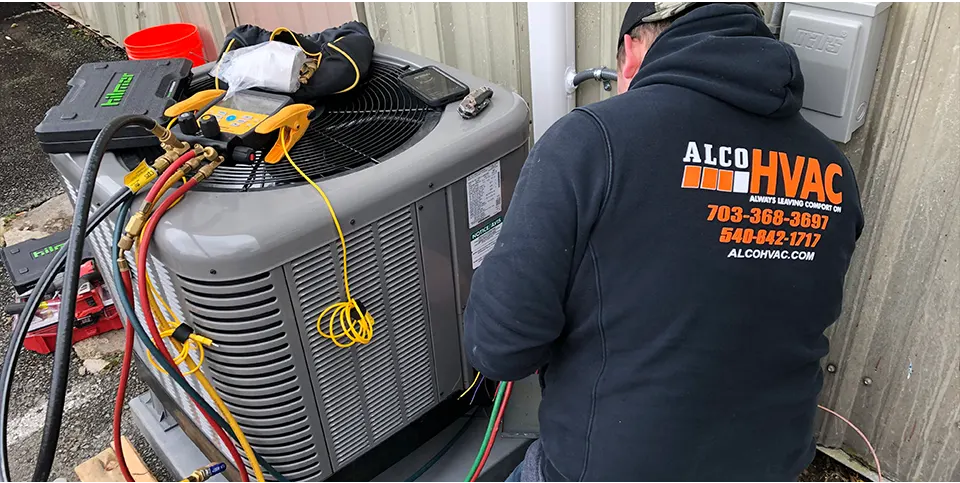 Call On The Local Experts
The next time you could use the help of a licensed HVAC professional or plumber in Fredericksburg or elsewhere in our vast coverage area, give ALCO HVAC a call right away. We have 26 years of experience, so rest assured that we have what it takes to get your plumbing and HVAC back into full functionality. Call our team or fill out the form to schedule an appointment.