Ready to Provide Your Air Conditioning Services in Fredericksburg, VA
The next time you need residential air conditioning services in Fredericksburg, VA, or the surrounding areas, ALCO HVAC is the first name that should come to mind. Our team is backed by decades of collective know-how, and we look forward to becoming the air conditioner experts that you call on now and for many years yet to come.
Accurate Work and Great Results Every Time
Our extensive training and hands-on expertise allow our reliable HVAC company to provide fast work without sacrificing accuracy. We pay close attention to even the smallest details and always use quality materials on every job.
Our Residential AC Services Are Exactly What You Deserve
We offer the following residential AC services to our wide-ranging residential clientele.
Air Conditioning Repair

If your air conditioner has gone on the blink, our air conditioning repair services are aimed at getting it running smoothly once again.

Air Conditioning Maintenance

Air Conditioning Installation

Air Conditioning Replacement

If you're seeking to upgrade your current AC due to age, mechanical failure, home expansion, or any other reason, our crew is ready to oblige. Look no further when it comes to an air conditioning replacement.

Indoor Air Quality Solutions

Our air purification systems will prevent dust build-up, help you and your family breathe easier and promote a better indoor atmosphere at your home.
The Many Benefits of Choosing an AC Professional From Our Team
Hiring knowledgeable personnel to manage your air conditioning replacement, repair or installation job means that you can expect to receive consistent service and quality parts and components. A licensed professional HVAC contractor also possesses all the skills and equipment that are needed to get the job done right.
Signs That AC Services May Be in Order
If you notice that your AC is no longer able to keep up when the heat starts to build, our cleaning or repair services could be needed. Strange noises, ice on the outside unit, and reduced airflow also point to possible AC system problems.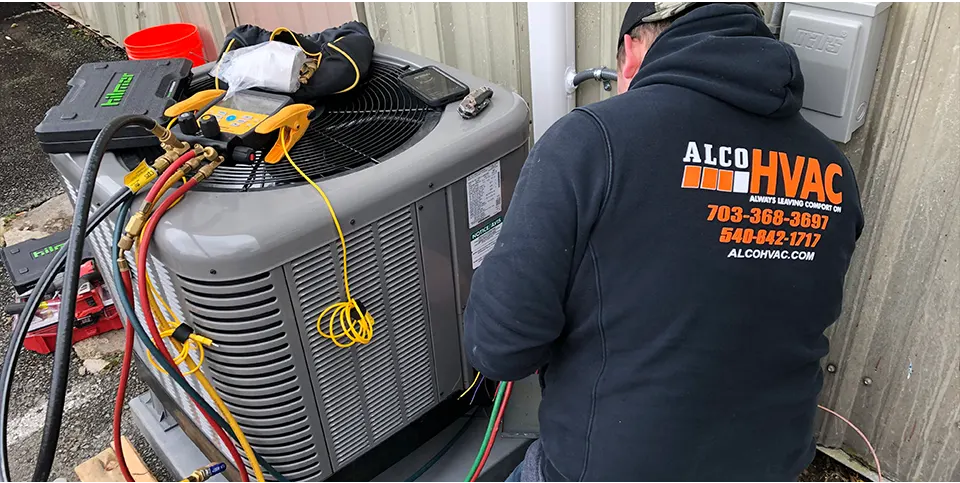 Choosing the Right Air Conditioning Service Provider
Taking the time to find a highly trained, experienced service provider is one of the smartest things that a homeowner can do. Our team of skilled HVAC professionals has a long history of furnishing first-rate work and excellent customer care to many of your friends and neighbors. We're also licensed and insured to offer a full range of air conditioning installation, repair, and maintenance services.
FAQs About Air Conditioning Services
Why is water coming out of my AC unit?

In addition to cooling, AC systems remove moisture from the air. If the water leakage from your unit seems excessive, however, you should contact us to request a service appointment right away.

Does my AC really need pre-season maintenance if it was working fine last year?

A lot of things can happen to an AC unit during the winter, so it's always a good idea to have us inspect and tune up your system before the warm weather hits.

How long do new AC units last on average?

Most systems have useful service lives of between 10 and 25 years.
Worried About Your AC? We Can Help!
Make ALCO HVAC your choice for professional air conditioning services in Fredericksburg, VA, by calling us for an appointment today. You may also reach out to our team by filling out the online contact form.