Top-Notch Furnace Installation and Replacement in Fredericksburg, VA
ALCO HVAC specializes in providing complete, start-to-finish furnace installation and replacement in Fredericksburg, VA, and beyond. Whether you need a new system for a home that's currently under construction or your old, outdated system could use an upgrade, we'll tackle the work with speed and accuracy.
Our Exclusive Heating Installation and Replacement Process
We start every furnace installation and replacement job by properly sizing the new system to accommodate the needs of the household. We then have the unit delivered, inspect it for damage and missing parts, and provide detail-oriented installation work to ensure optimal operation. We also consult with the homeowner to make certain that our reliable heating services meet or exceed their expectations at every step along the way.
Put Your Trust in Our Dedicated Team
When you choose us as your heating replacement and installation crew, you'll get to take advantage of our wide-ranging professional knowledge. We have a strong working familiarity with all major heating system brands, and we possess proven installation experience that you're sure to appreciate.
Leave All Installation Services to a Professional
A residential heating unit installation represents a major expense for most households, and this large investment should receive the best of care from knowledgeable experts. Our trusted heating contractor also has access to industrial-grade tools and equipment that make the traditional heating system and heat pump installation processes fast and efficient.
Signs That Heating System Replacement May Be Needed
If it seems like your heating system spends more time being repaired than it does improving the comfort level of your home, it may be time for a new unit. Damage to the system from bad weather or other causes can also result in serious problems that are difficult or impossible to repair. Our personnel can walk you through the steps of determining if continued heating repairs or complete heating system installation is in order.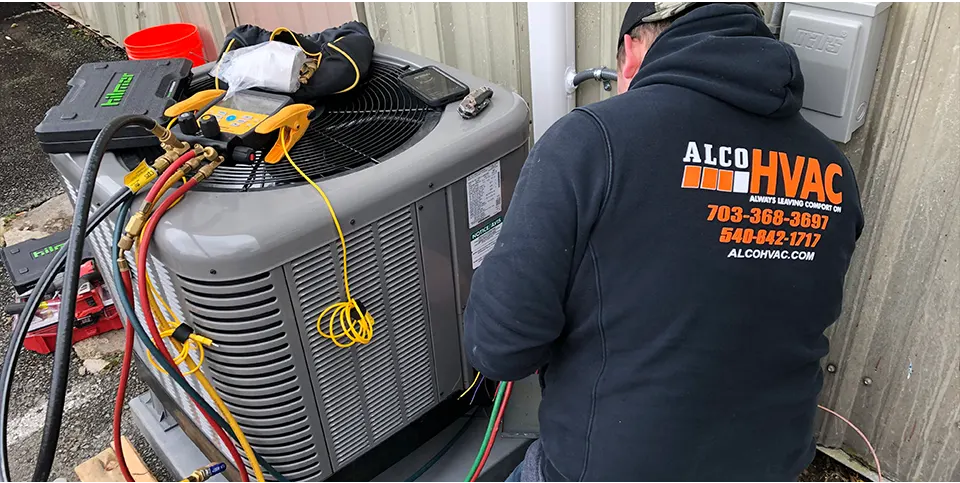 What to Look For in a Heating Service Provider
If you're like most local property owners, you want your furnace replacement or installation project carried out by a highly experienced team, and that's just what you'll get when you call on us. We're backed by considerable professional expertise in all aspects of the HVAC industry, and we also strive to leave nothing to be desired in the level of service we provide.
Frequently Asked Questions
I'm planning to build a large, complex home in the near future. Should I consider multiple heating units for various parts of the property?

Our team will be happy to sit down with you and go over your plans to determine the best heating system configuration for your property.

What is the expected lifespan of a standard household furnace?

Most traditional furnaces can be counted on last up to 20 years.

Will my new heating system come with any kind of warranty protection?

Most manufacturers offer generous warranties to protect against defects and other issues. Our team also provides a complete satisfaction guarantee on every heating installation and replacement job.
Give Our Furnace Technicians A Call
A call to ALCO HVAC should be your first course of action if you ever need furnace installation and replacement from a trusted HVAC company in Fredericksburg, VA. We're standing by to answer your questions and book your service visit as soon as you contact us.