The Team You Can Depend on for HVAC Services in Fredericksburg, VA, and Beyond
As a locally owned, family-operated company, ALCO HVAC has been meeting the heating, AC, and plumbing needs of property owners throughout all areas we serve for many years. Our entire team places a high value on great customer care, which is why we are the preferred provider of HVAC services in Fredericksburg, VA, and nearby areas.
Rest assured that we always go the extra mile to provide first-rate HVAC installation, repair, and maintenance services for systems of all sizes and brands. Be sure to contact us for more information.
All The Essential Components of an HVAC System
Almost every HVAC system has ducts and vents to deliver climate-controlled air and a thermostat that regulates the unit's operation. Additional components for home heating systems may include a furnace and heat exchanger that creates warm air. Cooling systems and heat pumps contain condensers, evaporator coils, and circulating refrigerant that work together to generate cooled air. Heat pumps utilize this same equipment in reverse to supply heat during the colder winter months. For pertinent information on your current system, consult an HVAC contractor from our team.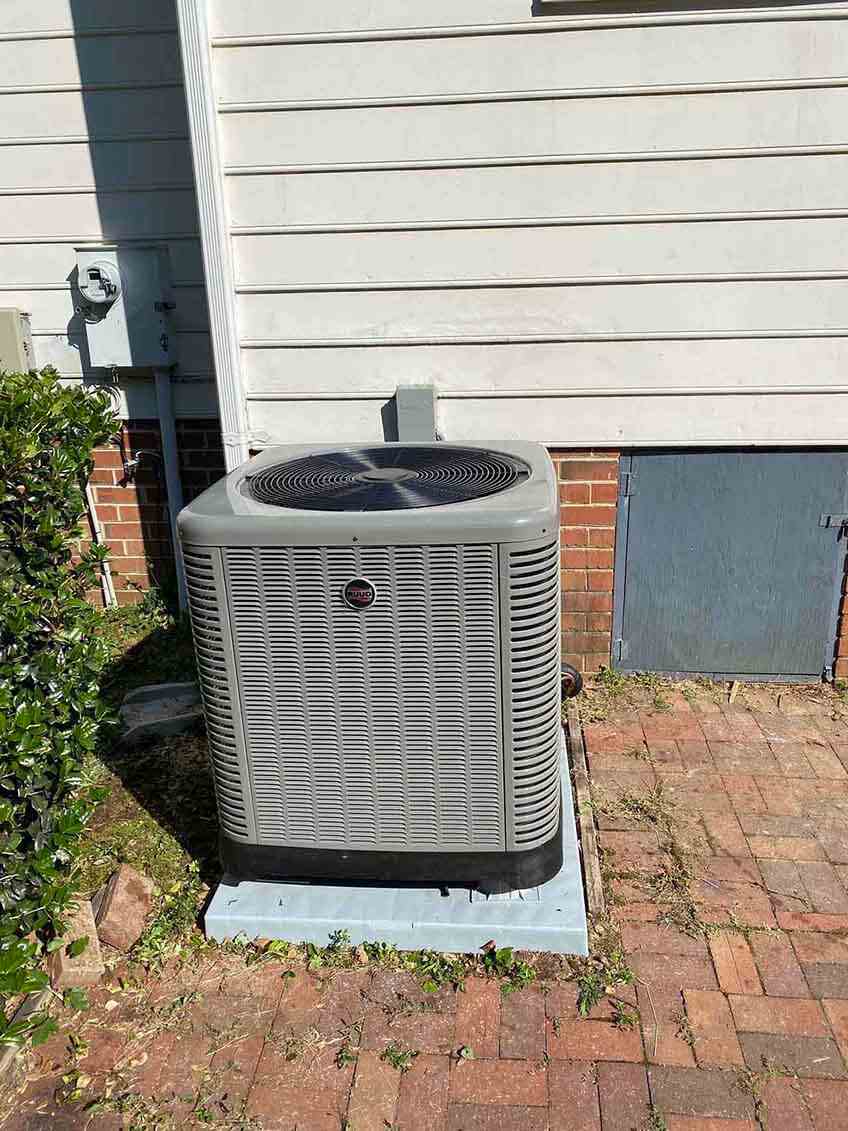 The HVAC Services We Provide Are Worth Every Penny
Our personnel is equipped to handle everything from seasonal HVAC maintenance and tune-ups to repair of damaged mechanical components and complete system replacement. We're also qualified to assist property owners in selecting new systems for homes that are under construction and to provide installation and set-up services that promote years of effective operation.
The Top Advantages of Choosing a Professional
When you leave your HVAC repair and installation services in the hands of skilled professionals like the members of our team, you won't have to worry about whether the work will be done correctly. Our personnel have access to quality replacement parts and industrial-grade equipment that allows us to get the job done right every time. We also back up our work with a total satisfaction guarantee.
We are the top HVAC company in these areas:
Signs of Possible HVAC Problems
The most obvious indicator of an underlying problem is the absence of climate-controlled air flowing from the vents. Other troubling signs include noisy operation, strange smells, and excessive moisture coming from the system. The age of the unit and the lack of regular maintenance over its service life can also point to potential operational problems.
Frequently Asked Questions
How often should my home's HVAC ductwork be inspected and maintained?

Heating and air ducts usually have service lives of around 10 to 15 years. Duct cleaning to remove built-up dust and facilitate the inspection process should be performed on an as-needed basis.

How long does complete HVAC replacement generally take?

Once we've obtained all the supplies that we need, the actual work of an HVAC replacement can generally be carried out in just a few days.

The breaker keeps tripping every time my system comes on. Can you help?

Frequent breaker trips might indicate a problem with your current unit, or they could point to a wiring issue that needs to be addressed by a professional electrician. We can determine which is the case by conducting a thorough inspection of your system.
Work With The Reliable Team Today
The team at ALCO HVAC is ready to handle all your current and future HVAC services in Fredericksburg, VA. Contact us to schedule an appointment today. We look forward to hearing from you.